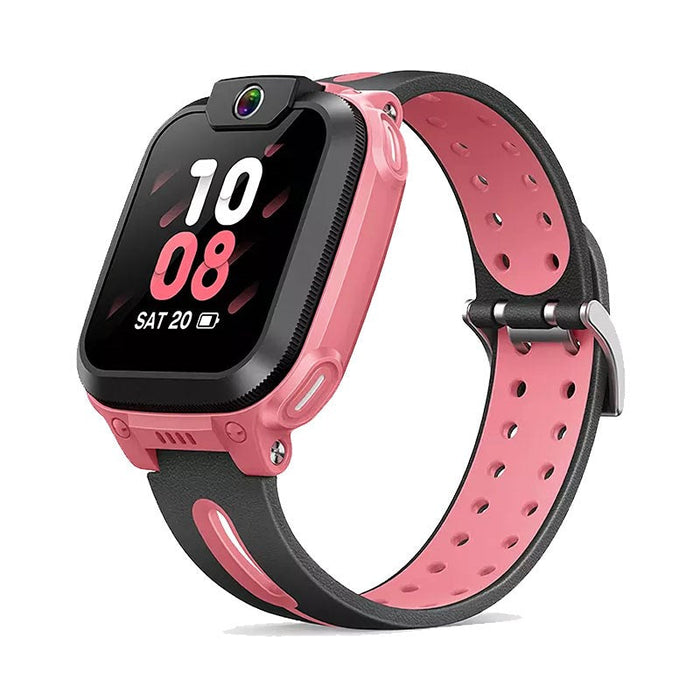 [Z1][4G Version][Red] IMOO Kid Samrt Watch Video and Call & GPS Tracking & Water Resistant
⌚Long-lasting HD Video & Phone Call & Family Chat-Stay Connected with Your Kids: imoo kids smartwatch enables parents and kids to enjoy face to face conversations at any time. With 2MP wide angle camera parents not only can see their kids, but also clearly know the circumstance. imoo kids smartwatch keeps family members being connected by sending messages to each other.

⌚Real-time Locating-Guard Security for Needed One: With the kids GPS smart watch, you can find your child easily, just open the imoo APP on your phone, find the navigation function which enables you to know your child's location in real time. When your child wears imoo Watch Phone Z1, you can also monitor your child。ッs movement status through the imoo APP.

⌚IPX8 Waterproof & Longer Battery Life imoo Smart Watch: With qualified water-resistant material, imoo smart phone watch allows kids swim even in 20 meters underwater. Equipped with the state-of-the-art silicon anode battery technology, imoo Watch Phone Z1 has longer battery life under the same battery weight & volume category.

⌚Class Mode & Stranger Rejection-Exclude Disturbance for Kids: Parents can set class mode and stranger rejection for imoo smart watch for kids. Children can concentrate on study at school without unexpected disturbance and danger. With alarm clock functions, kids can better arrange their time.

⌚More Functions & More Pleasure: Use the imoo APP Permanently for Free, you can bind imoo Watch Phone Z1 to smartphones of family members, and everyone can stay in touch by Family Chat, Voice Call or Video Call. Put two imoo kids smart watches together, kids can add friends easily. This smartwatch for kids is suitable for standard Nano-SIM card only. Compatible operators are Telstra, Optus, Vodafone.